TANK CLEANING TECHNOLOGY
complete recovery 
of oil and products during the processing and 
Complete safety and ecological purity of the process
Significant reduction Of Service costs
Reduction of the processing terms 
Complete recovery of oil and products 
Fully Automatizing Regime Of Processing
Safety & ecological purity of the process
The TCT Machine is an innovative Advanced Tank Cleaning Technology that bases on "no-man-in" method,delivered in the form of a few mobile units in containerssized ISO-20'FCL.
Bottom sediments extraction
internal tank walls, roof and bottom washing
Separating water, oil and solids
TCT TECH
It consists of 3 modules placed into the containers
Provides for extracting, circulation and heating
Provides for oil recovery and technological water treatment
Includes the operation space, communication blocks & lab
International Awards
Awarded: Thai Chamber of Industry as best Innovation in Petroleum HSE Technologies

&

Awarded: Royal Thai Parliament as best Innovation in Petroleum HSE Technologies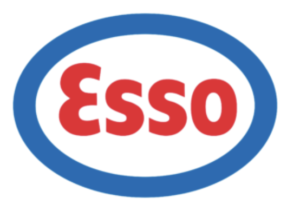 We are international specialists dedicated to the development, design and implementation of Process Equipment, Complete Process Solutions and Plants. The group has more than 100 years experience and have a broad International Network with People and Companies of Repute. We deliver integrated engineering, procurement, fabrication, maintenance and project management solutions to governments and the private sector. Over the last 30 years, our clients have trusted us with their most important industrial plant expansions, modifications, upgrades, and greenfield projects. Clients have come to rely on us for innovative, reliable and cost-efficient solutions.
EXPERTISE
Head of Engineering
Dr. Alex Mojon
Petroleum and Engineering Geologist
AWARDS
Stonetech Nürnberg: Gold Award (best redaction Technical Data Sheets)
AWARDS
World'Didac Basel: Platinum Award for "Swiss Rock" (best educational textbooks)
AWARDS
1st Kuwait Petroleum Conference: Trophy and Award (best scientific speech)
AWARDS
Platinum Award from Royal Thai Parliament the for the development of a new
AWARDS
generation of fully automated tank cleaning system
Office
Medborgarplatsen
Stockholm 
Hours
M-F: 9am – 18pm
S-S: Closed